MANY HANDS MAKE 'LIGHT' WORK - Competition now closed
Architectural Competition
Project APE consists of a team of 9 university students fundraising, designing and hand building an Adventure Playground for Education for the Light In Africa children's home in Tanzania. The playground will be divided into 4 areas and will focus upon educating the children whilst increasing their strength and fitness. The 1st space is dedicated towards the disabled children, 2nd space is dedicated towards the toddlers, 3rd space is dedicated for the younger children and the 4th space will be dedicated towards the oldest children.
We are asking for your help to design a piece of apparatus for the Adventure Playground for Education. Your design can be of any size although it must be:
Fun to play upon
Educational towards the children
Safe
Maintainable
Realistic to build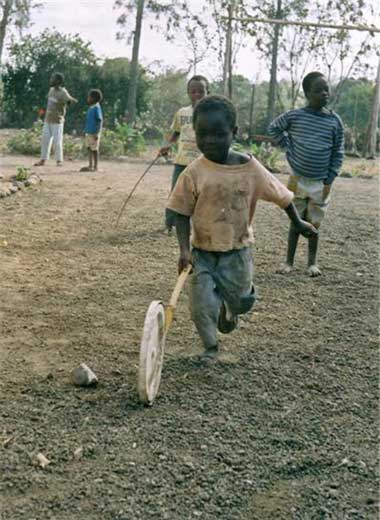 The playground will be a main feature of the new Tudor Village Master Plan. Their new development will house approximately 220 children.
The playground will be contained within a mini olympics running track. The focal point will be the stage where the children can perform to one another and start to build their confidence.
We will be constructing the playground from the timber that we will source locally to the children's home. We have an additional 90 kgs luggage allowance to allow us to take the major construction components.
REWARD:
We will judge the designs based on the criteria above. The three best designs will be selected and hand built this summer. We will reward you by providing professional photographs of the children using your apparatus. Not only will you receive a great sense of personal satisfaction from contributing towards the improvement of these children's lives but also be able to present the design within a live portfolio.
CLOSING DATE: 3RD JULY
Please submit your designs electronically in either JPEG or PDF format. Scales of drawings should not be smaller than 1:100. Drawings should be sent to project.ape@hotmail.com by the 3rd July. For more information on Project APE, please log on to:
www.projectape.co.uk.